Register FREE For Dr. Livingoods 3-Day Recorded Make Food Simple Masterclass
Discover The NEW 21 Day Hormone Balancing Eating Plan Based On A Nobel Prize Winning Breakthrough
Discover The NEW 21 Day Hormone Balancing Eating Plan Based On A Nobel Prize Winning Breakthrough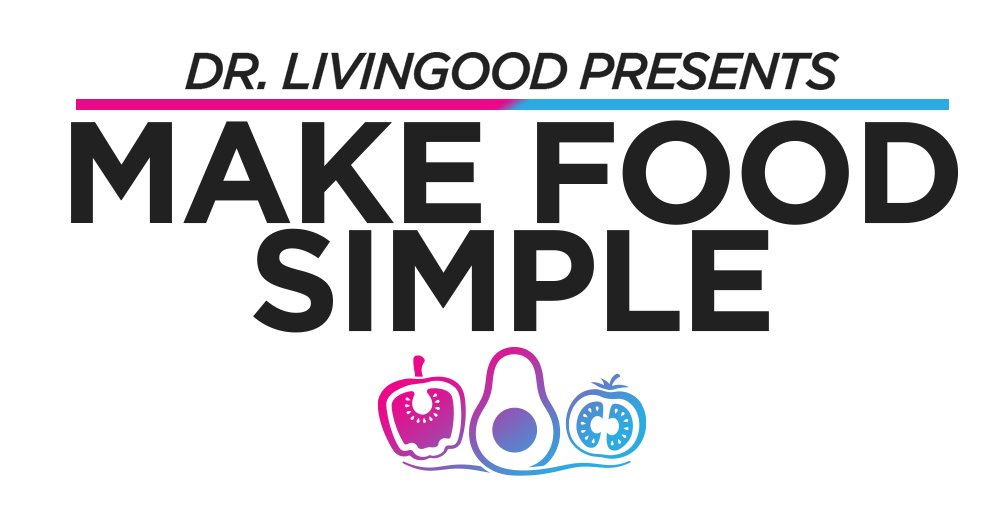 In this Masterclass we'll cover how to make healthy eating simple to lose weight, get off heart meds, and repair burnt out hormones without giving up meat, crash dieting, or starving yourself of carbs to safely avoid 90% of all chronic diseases (heart attacks, cancer, strokes, Alzheimer's, and diabetes).
You can use these techniques to break your sugar addiction and finally burn fat, eliminate 10 shocking toxins to repair your hormones and surge your energy, and even learn the simple blueprint to reduce inflammation and ditch medications!

Heck, I even show you how to shop to avoid the secret food label tricks that big food companies don't want you to know!

In fact, here's just a sample of what we'll answer for you / cover on this incredible Masterclass:

Overcoming Our Sweet Addiction and How to Unlock Your Fat Burning System

The Toxic Top 10 Foods and How to Avoid Them

How To Make Grocery Shopping Simple

​And So Much More...

When you register today, you'll gain INSTANT ACCESS to the following gifts:

Make Detox Simple
[Downloadable PDF]
Detoxify by learning the healthier & safer options when it comes to usually toxic products like bug spray and sunscreen!
Healthy Restaurant Alternatives
[Downloadable PDF]
A recipe guide filled with healthy versions of foods from your favorite restaurants like Chick-fil-a & Panera!
THE MAKE FOOD SIMPLE MASTERCLASS
​

Fix your nutrition so you can...
Burn fat & lose weight
Naturally come off unwanted medications
Extinguish life-threatening diseases
Improve energy and reduce your stress levels
Conquer that sweets addiction
And so much more!
TAKE ADVANTAGE OF THIS FREE GROUND BREAKING NUTRITION TRAINING!
Introducing the Online Make Food Simple Masterclass all about how to naturally build health and destroy health conditions like high blood pressure, cholesterol, and even diabetes without dieting, medications, or starving yourself of your favorite foods.

This is an amazing new online masterclass from Dr. Livingood who has walked thousands of his patients through how to correct their nutrition so they can overcome medications & diseases naturally and achieve their healthiest selves!
This means you'll learn step-by-step exactly how to naturally lose unwanted weight as well as overcome blood pressure and cholesterol issues, diabetes, and ditch your meds without giving up your favorite foods!
Here's a sneak peek into what you'll discover inside this
POWERFUL
Make Food Simple Masterclass
The First 2 Keys To Make Food Simple
Burn Fat, Detox, Reduce Inflammation, and Balance Hormones.

The Hidden Sugars That Are Killing You.

​The Truth About Fat.

The 3rd Key To Make Food Simple
The Toxic Top 10 Foods.

Shocking Food Ingredients The Food Industry Does Not Want You To Know About.

​Top 10 Food Alternatives.

Keys 4 & 5 To Make Food Simple
How To Shop Smart.

The Secret Weapon To Fix Your Broken Metabolism.

​The Simple Blueprint To Make Food Simple.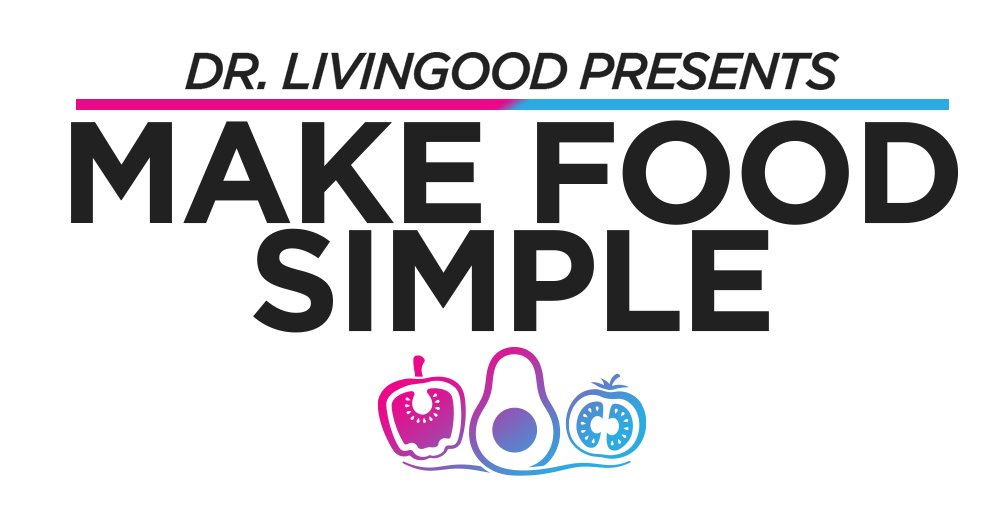 The 6 Easy Steps To Keep A Healthy Gut And Indulge Your Favorite Cheat Food...Without Reactivating Inflammatory Triggers That Cause Pain, Stress, Fatigue, Or Hormone Imbalances.

How To Rejuvenate The Healing Powers Of Your Gut And Extinguish Autoimmune Conditions With A Special Combination Of 5 Little-Known Foods & Herbs.

Address The Secret Hidden Killer-Toxins In Your Enviroment And How To Get Metals Viruses & Chemicals Out Of Your Body For Good.

Are you ready to experience
REAL
health?